Re-marketing – A Must do digital activity!
digitalmumbai
Re-marketing in a nutshell is an online process to remind target audience about the products or services they had showed interest in.This can happen if the consumer has forgotten about the product/company or abandoned the shopping process.A example of re-marketing can be a person shopping online on Amazon the entire purchasing in completed but due to unknown reasons he has not proceeded to payment counter.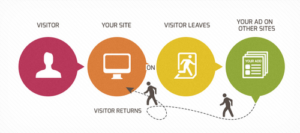 The reasons could internet issues,cost is not appropriate or running out of them, many at times amazon will send a reminder email or sms to the consumer regarding unfinished shopping.
Multiple sms and emails will the forgetful consumer about shopping.
Re-marketing plays a major role in today's world as competition has increased and no company wants to loose their precious customers.
Re-marketing can be seen on Facebook as well, E.g. If you visit a particular website say Stalkbuylove.com in few days a adverting related to same will appear in your advertising section of Facebook telling you about offers or ongoing sale.