Register DMTI - Digital Marketing Course
ADVANCE DIGITAL MARKETING COURSE DIPLOMA (25 Modules)
Fees : 25,900 All Included.
1. SEO-Search Engine Optimz
Rank any webpage on Top of search engines. Advance On-Page & Off Page Optimization, Directory Submission, Keyword research.etc.
2. Social Media Marketing
Facebook Marketing, Create You Tube Ads, Twitter, Linkedin, Pintrest. Learn All Social Media Optmz.
3. Google Adwords (PPC) - Google Certified Include
Create Advertising Campaigns on Google & increase conversion on Search Network & Display Banner Ads, Video, Apps.
Merchant Client Centre, Campaign Performance Reports, Large Advertisers with more than one Adwords Account, Create Levels.
Remarketing & Conversions With Adv. Google Adwords, Show Ads To Your Past Visitors.
Analyse, Measure, Improve the performance of Online Campaigns. Create Reports, Calculate ROI.
Marketing your products and services on Mobile apps on Android and IOS devices, Create Campaigns for Mobile Advertising.
Monetization Google AdSense through Which you can earn money by placing ads on your blog/website.
Marketing commercial message. Create Newsletters with Various Themes, using email to send ads, brand awareness.
Online Reputation Management. ORM Basically infulences the reputation of an individual's or business.
11. Google Webmaster Tools
How to use Google's Webmaster Tools to index your website, check the robots, sitemap..etc.
Content Marketing With Infographcis. Drive Traffic, induce "Share" & "Click".
13. Digital Marketing Strategy
How to start Digital Marketing Agency. Where do I get my clients from, places and areas to look for?
Learn To Create A Blog - Generate Leads & Subscriptions.
15. Media Buying & Selling
Media Buying & Optimization. Programmatic Media Buying & service providers. Media buying campaigns with Steps.
16. List Building Techniques
Design Squeeze pg, Split testing, Broadcast, Campaign...etc.
Logistics, Direct interaction, launch feedbacks, webinar tools & services. Webinar Online Tools, advantages and platforms.
Analyse, Measure, Improve the performance of Online Campaigns. Create Reports, Calculate ROI.
19. Lead Generation for Business
Learn the art of Converting Leads online & targeting them into Paying Customers by creating High Converting pages..etc.
20. FREELANCING Techniques
Freelancing Basics , Freelancing Websites, Best Practices for Freelancing, Applying for Online Jobs, Forums Accepting Payments online
Graphics effectively communicate, visual presentations. Learn to Create Graphics for clients.
22. Landing Page Techniques
Acquiring Stunning Landing Pages, WordPress Themes, CTA Placement & Optimization.etc.
Make beautiful videos, online easily, how to make travel movies, promo ads, create professional Quality Videos.
Access to Online Digital Library 3 MONTH "Gold Subscription" to 25 Modules+ Catch up on missed lectures or Revise Forgotten Modules – ***WORTH Rs. 12,550/-
25. PLUS TOP #5 Digital Marketing Tools
#1 TOOL SOCIAL MEDIA MANAGEMENT SYSTEM for brand management
#2 TOOL LEARN FROM EXTRA 21 E-BOOKS & VIDEOS
#3 TOOL Get VIDEO TRAINING – latest trend on Digital platform.
#4 TOOL WhatsApp Video Training on How to Use WHATSAPP for BUSINESS
#5 TOOL Learn a LEAD Generation Tool – to get more Conversions
Register for Digital Marketing Course Training
FAQ Digital Marketing Course
Watch the Counselling Video
Hands On Experience : Create Your Own Campaigns
80% Practicals, Classroom Training , 100% Job Assistance
TRAINEES FROM
Our Syllabus Is Taught To The Leading Global Brands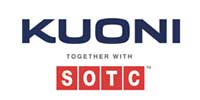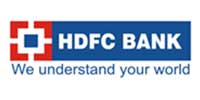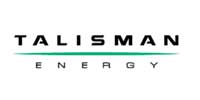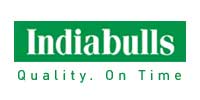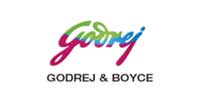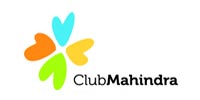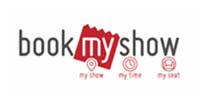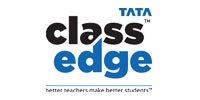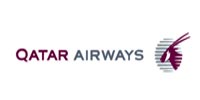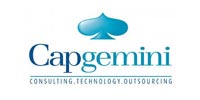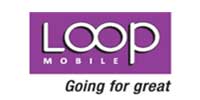 ADMD - Includes CDMP Certification, ADMD Certification, Google ADWORDS Certification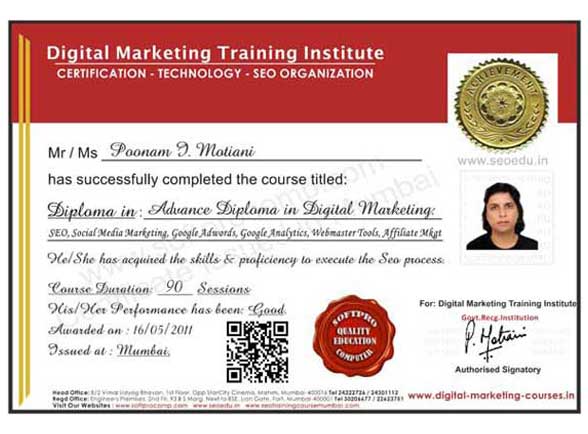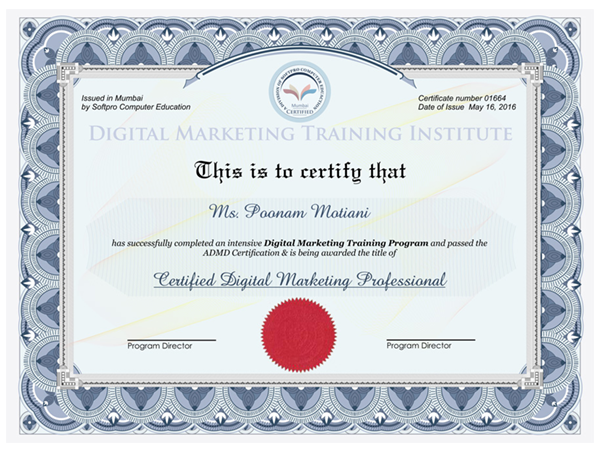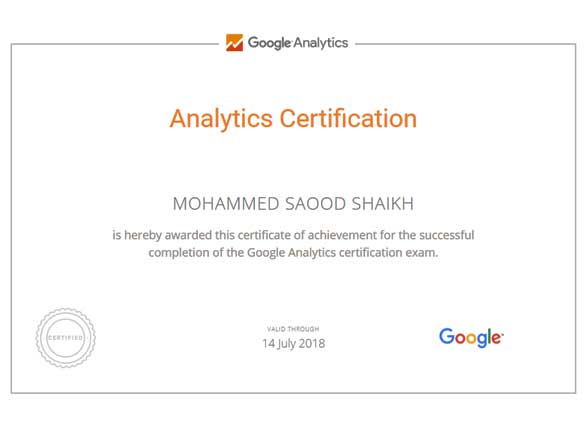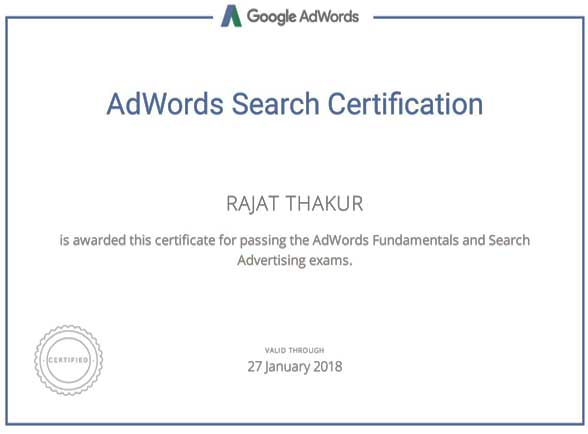 *Limited MONSOON Offer* Fees : Rs 45,550 Special Offer Rs 25,900 All Included
Get Google Certification Training & 100% Guarantee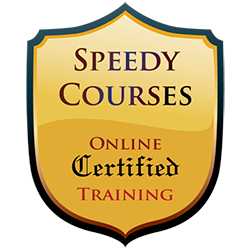 ADMD + Includes Membership to Extra 26+ Modules
Access to Speedy Courses Online 26+ Modules for 3 Months subscription 
worth Rs 9550
"PREMIUM Subscription" DMTI Privileged Card

Register DMTI - Digital Marketing Course
Digital Marketing Course Fees
Start here and choose the one that is the best for you.
ADMDADMD Module 1-24 with100% Job Assistance
25,900
ADMD Module 1-25
25,900 All Included
Books + 4 Certifications
100% Job Assistance
Download ADMD Brochure
MDIMMDIM Module 1-39 +Internship 100% Job Assistance
77,550
Module 1-39
77,550 + GST
Books, 6 Certifications, ADMD + Web Design + CWC
100% Job Assistance
Download Brochure MDIM
Our Student Testimonial
 I joined the Advanced Digital marketing course, it was a good experience at Softpro DMTI..I was not a person fond of technical stuff, but now i have gained confidence of starting a business in digital marketing field.
Had an amazing experience…!! one of the best places to learn from..!! Warm and really helpful faculty…!!! I would really recommend to do Digital Marketing course from here…Thank you DMTI softpro..!!!
I have attended 12 days fastrack workshop at Softpro DMTI. This is one the best training institute for digital marketing enthusiasts. Poonam Mam & Dipen Sir are awesome in their teaching style and knowledge. This is perfect centre for Latest industry updates and lots of FREE knowledge which Poonam mam will share with you from here vast experience. I will recommend this for students, freelancers and digital marketing professionals.
DMTI, Softpro is one of the best experiences I have ever had. It was a very detailed program and the contents were well organised. Mrs Poonam Mashru is possibly one of the best instructors I have ever come across, patient and supportive.
I liked the friendly atmosphere here and the fact that the teachers are really close to the students. Thanks
DMTI-Softpro is a right place for anyone to learn about "Digital Marketing". TRAINERS are very knowledgeable and supportive and gives 100% practical knowledge and teaches on live projects. Whether, it's student seeking for a job, freelancer or businessman – who wants to expand their business online, the trainees shapes them all from this Single Course. I would, definitely, recommend anyone who are passionate and willing to learn and explore various medium in Digital Media.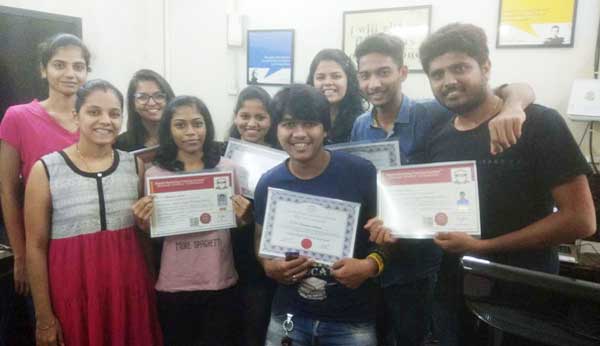 Gold Subscription to Video Library